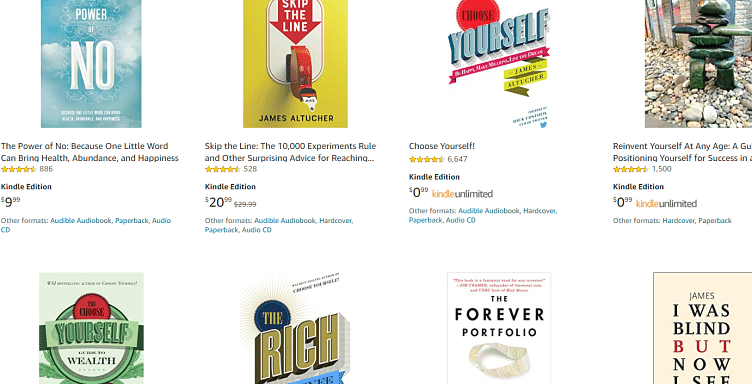 I wanted to write a book because I was very shy and I thought people would be impressed and then like me without me having to talk.
I first wrote four unpublishable novels and got 100s of rejection letters. I wrote over 100 short stories: 100s more rejection letters. I made my friends read all my horrible books. They would start to cross the street when they saw me.
Don't make my mistakes. I could've saved ten years of frustrating writing and constant rejection if someone had sat by me and just told me what I was doing wrong and held my hand through the process.
But now, 30 years and 25 books later I can't even begin to tell you how many adventures I've had because of writing.
So I just made a course: "How to Write and Publish Your Book in 30 Days".
Writing a book, in addition to being an outlet for your creativity, is often the primary way to establish credibility in your industry.
If two people are up for a speaking job, a consulting job, a podcast opportunity, or whatever, the one who has spent the time and effort writing a book will be chosen.
Things are more competitive than ever. I hope my readers become writers.
There are many myths about writing that have kept people from the book that is inside them. And EVERYone has a book inside them.
I made this course so people can write a book, and they can do it quickly - in just 30 days.
Now, more than ever before in history, everyone must create their own opportunities. For me, writing books has opened doors into industries and opportunities I could not have imagined.
I want everyone taking this course to experience what I have personally experienced. I have built community, businesses, and have had many adventures because of the directions writing has taken me.
Additionally, it feels good to be creative. To write something you know others will benefit from.
I have written 25 books (so far) over the past 21 years. And many of my friends and associates have asked for my help in writing their own books. So I began looking around to see if there were courses I could show them.
I was getting frustrated that so many courses on writing were not written by published authors or bestselling authors.
I have a theory of learning: plus, minus, equals:
PLUS: learn from the best teachers you can.
EQUALS: compare notes with others in the same position as you.
MINUS: teach what you learn. You don't really understand something unless you explain it simply to someone else.
My published books range from non-fiction to memoir to fiction, a children's book, and even a comic book. I have also written thousands of articles, many of which have had over 1,000,000 views. (for better or worse.)
Several of my books have been Wall Street Journal and USA Today Bestsellers including my books, "Choose Yourself!" and "The Power of No". Additionally, my book, "Reinvent Yourself" was #1 in the entire Amazon store (in addition to being #1 in its various categories).
Many people who have asked me for writing help are excellent entrepreneurs, scientists, athletes, students, and are masters at what they do. But they have not mastered the art of writing.
Which is fine!
They spent their lives being physicists or investors, or athletes, businessmen, etc. Of course they did not have time to learn the nuances of writing a book, the nuances of storytelling. It has been my greatest pleasure to have helped many people birth their dreams into a book.
And when you are done with a book there is the sheer pleasure of holding an actual physical book in your hands and saying, "I did this!"
I want you to have that feeling.
In this course you will learn:
- Why you can write a book in 30 days.
- The art of good storytelling
- The six Us to writing
- How to come up with great book ideas that can be completed quickly.
- How to write with an authentic voice by asking three key questions about yourself.
- How to analyze a book's readability quotient. The F-K score.
- The keys to writing good first lines and cliffhangers, whether it is for a fiction book or a non-fiction book, or even a tweet.
- Best practices for marketing your book.
- How to avoid writer's block.
- My best tips and tricks for writing effectively.
- How to make writing go viral.
- How to find an editor, a cover designer, an interior designer, an audiobook producer.
- Step by step how to publish your paperback, hardcover, ebook, and audiobook.
Additionally, I have added bonuses of incredible value: 25 interviews I've conducted with writers ranging from Judy Blume, Ken Follet, Steven Pressfield, and many other fiction and non-fiction writers.
With this course, you WILL learn how to write and publish your book in just 30 days. And you will be so proud of yourself.
Do it and then send me a note and I will review your book. I want to be your first fan.
====
(I'm such a bad self-promoter I forgot to tell you where to find the course. Go to jamesaltuchershow.com/writing).